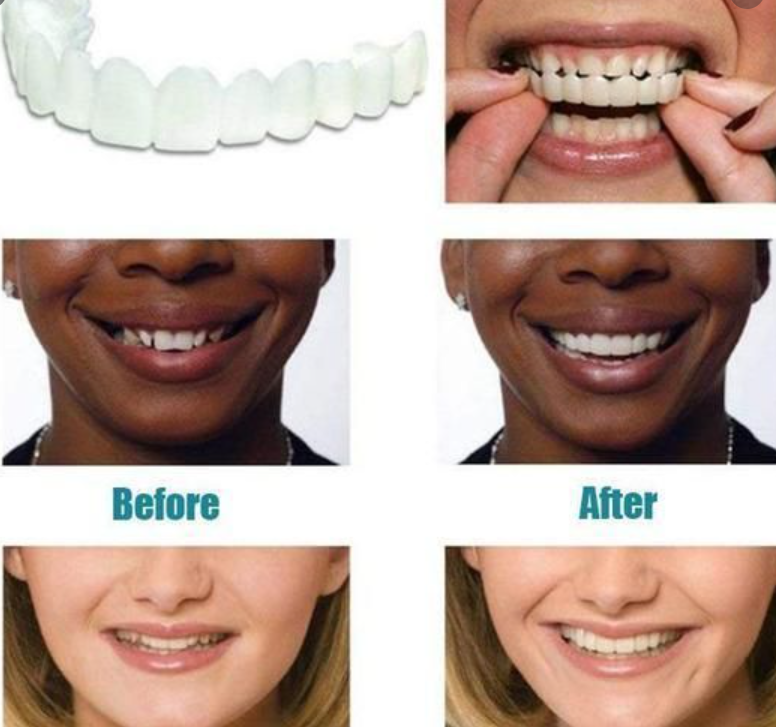 NO Prepping, NO Drilling, NO Shots, NO Adhesives!
You deserve to have the smile of your dreams. In only 2 visits!
WHAT IS PREVENTING YOU?
Is it financial constraints? A medical condition? Are you dental phobic? Are you unable to commit to lengthy treatment?
The Snap-On Smile system may be the answer you are looking for. The new custom made teeth snap in onto your existing teeth. They are fully removable. There is no tooth preparation required, therefore no shots! Other advantages:
Non invasive
Completely functional
Can eat and drink while wearing the appliance
Can be used as a short or long term solution
Corrects diastemas, crooked, stained or missing teeth
Great alternative to traditional partial dentures
Does not cover your palate
Little to no speech impediment
Can be fabricated for both upper and lower teeth
Affordable
Financing Available
This system is the quickest smile-makeover available today. Whether you wish to smile big at your job, a meeting, your wedding, with your family, friends and loved ones, plan to visit us today.
Where will your smile take you today?
You may conveniently book online HERE.
Cheers!
Team CNYDA